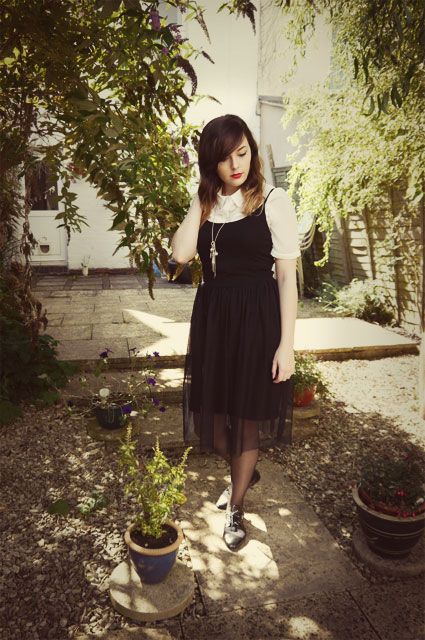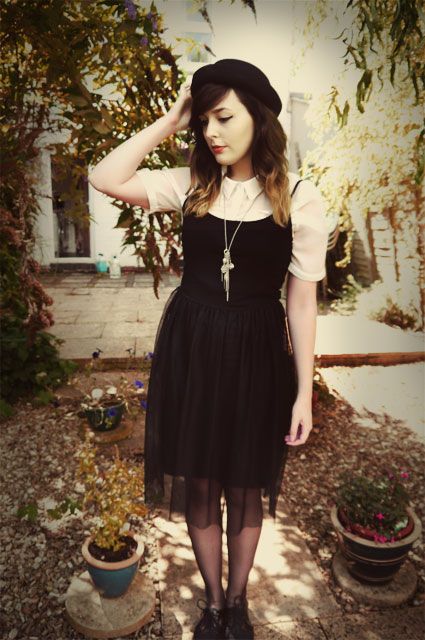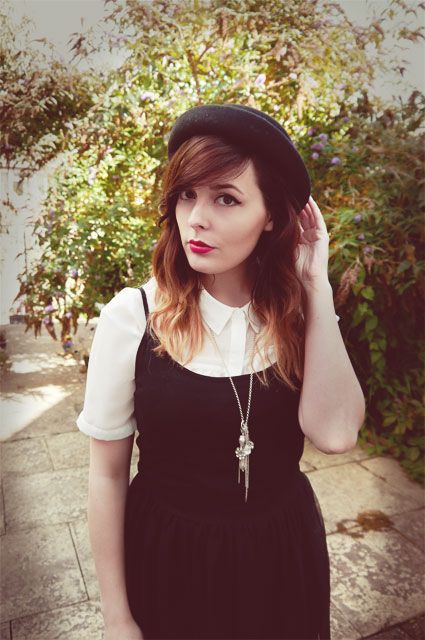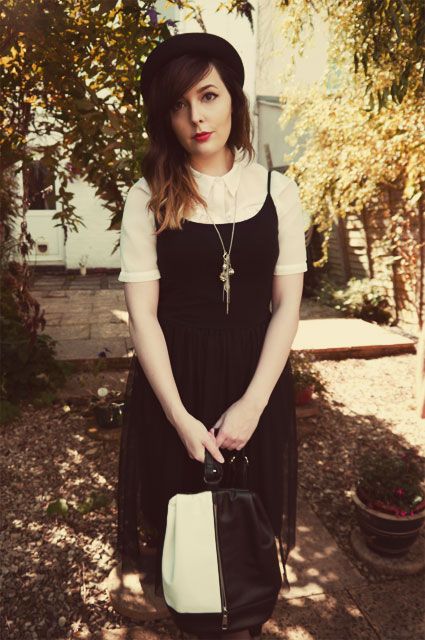 I didn't intentionally put together a back to school inspired outfit, it just happened to look that way. I thinks its due to the whole look being monochrome and that I'm wearing a white shirt. The shirt is from primark and has a floral burn out print on the front and back which is covered by the dress.
The dress is old from Topshop. Its a jersey strappy midi dress with a tulle skirt overlay. The dress looks great layered over tops and worn under cropped jumpers in the colder seasons.
I love hats but don't own many. I got this hat from H&M, there was only large sizes left, its a bit big but nothing that a bit of back combing cant fix. I am on the look out for a burgundy/wine coloured fedora or a floppy hat. I have seen one in Topshop but £28 for a hat is overpriced for my liking.
"One is never over-dressed or under-dressed with a Little Black Dress." - Karl Lagerfeld