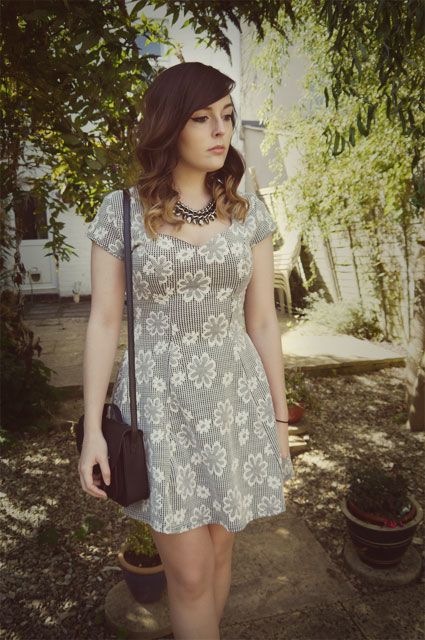 Monochrome and floral print, what's not to love?
I featured this dress in my previous 'River Island Sale Edit' post. I would say this dress is my current favourite. Its fit and flare shape is very flattering and its sweetheart neckline adds a feminine touch. The dress has a textured floral monochrome print which is soft and has some stretch to it.
I wore the outfit with my trusty New Look boots. I got these boots ages ago and iv worn them everyday since. They have lasted very well but I think its about time I invest in new pair.
'The fashionable woman wears clothes. The clothes don't wear her.' - Mary Quant