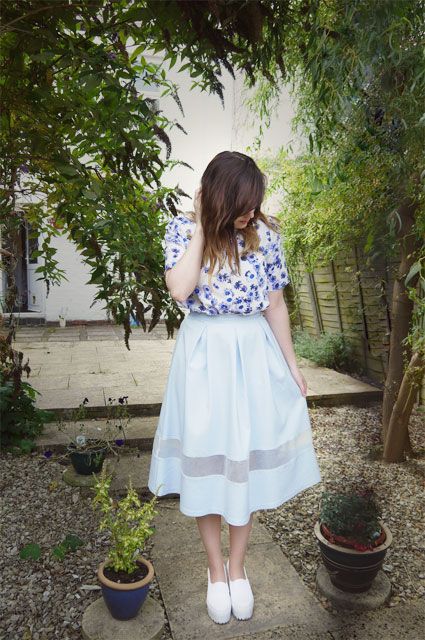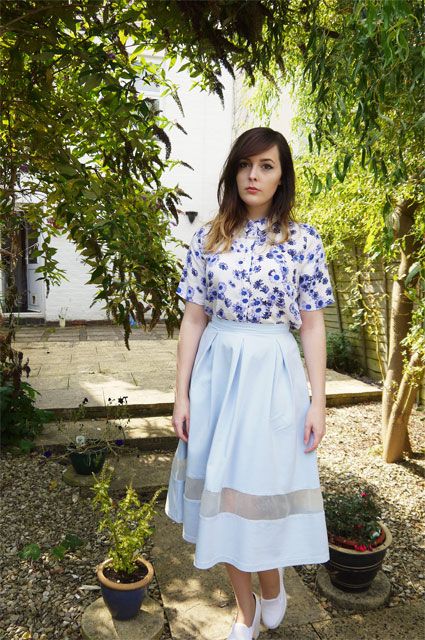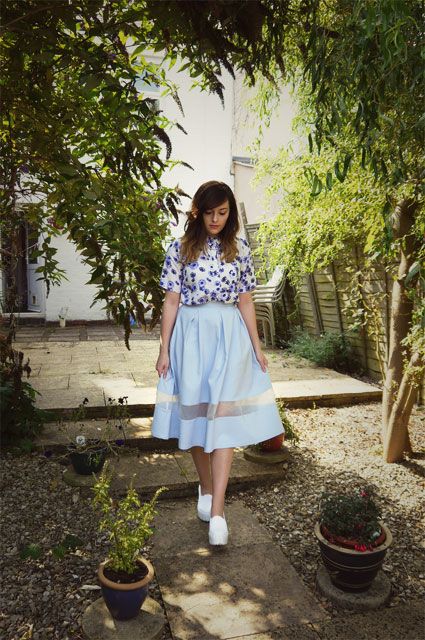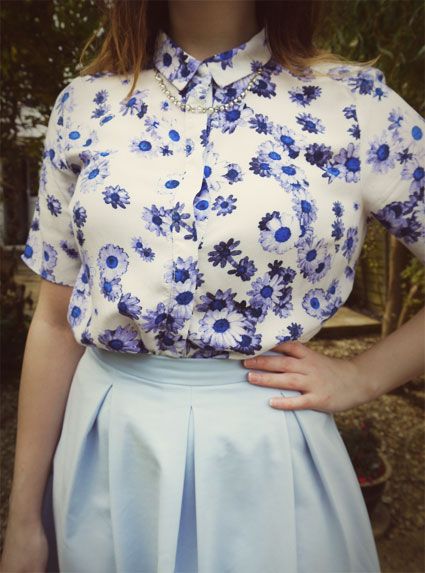 -Belated Summer Post-
I love all things that resemble the 50s style when it comes to fashion, which is why I love this midi skirt. I got the skirt awhile back now from Topshop. The shape of the skirt is feminine and very flattering when worn with a fitted top. The pleats and the organza insert are great features to the skirt. When I love something I tend to buy it in as many colours as possible. This is exactly what I did with this skirt. Does anyone else do that? I have 3 other versions of this skirt in different colours and prints.
I was completely drawn to the print of this boxy shirt. The fabric is so soft which I found quite surprising as its from primark. The shirt comes with a pretty little detachable chain which is attached under the collar.
"Fashion is the armor to survive the reality of everyday life." - Bill Cunningham